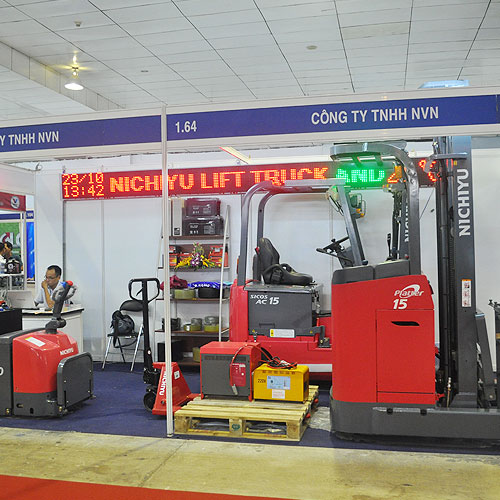 Although Nichiyu electric forklift trucks are built to last, regular maintenance is essential for optimal performance and reduced possibility of breakdown. Nichiyu spare parts stock at Vietnam provides an efficient and reliable line of parts supply. Nichiyu regional parts warehouse in Singapore provides an back up to Vietnam within 24hr as TDO cases. Our experience staff and efficient parts management system allow us to regularly achieve more than 80% order fulfillment.
We understand the importance of parts availability, and are committed to supplying you with quality Nichiyu genuine spare parts. You will not have to chase around for spare parts or suffer from bottlenecks in your operation due to truck breakdowns. Investing in regular maintenance and using genuine Nichiyu parts will, in the long run, reduce your servicing needs, optimize your truck performance, and ultimately increase your bottom line. All genuine Nichiyu spare parts come with three months warranty from defects in workmanship or material.
In addition to providing you with the right parts at the right price and right on time, we also have technical advisors from Japan stationed in Singapore and Thailand. They always available to assist in resolving complex technical issues. You can also rest assure that NVN technicians are professional, well-trained, and customer oriented.
Please do not hesitate to contact us if you need any professional advice or have any enquiries with regards to Nichiyu spare parts.